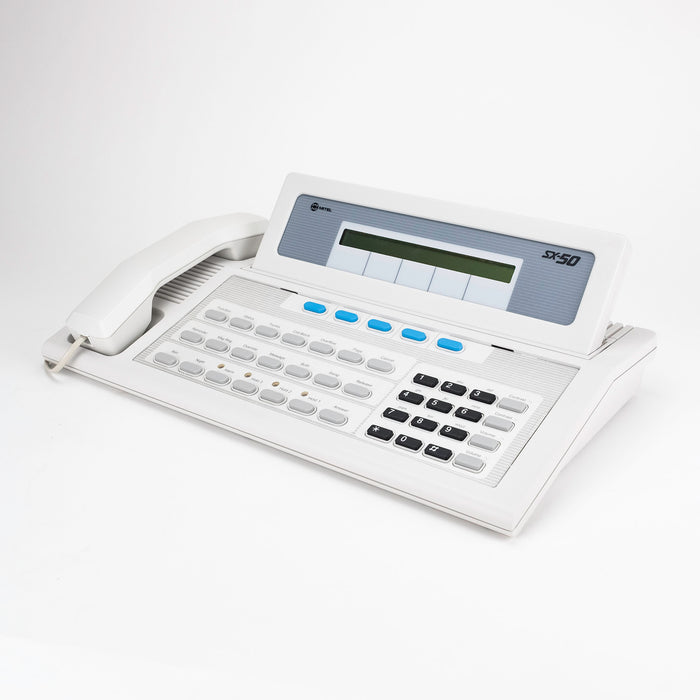 The Mitel SX-50 console is the attendant console for the SX-50 system.
This item has been completely refurbished by iStream Communications to look and operate like new.
Our refurbishing process does NOT consist of just a simple cleaning. All refurbished telephone sets and consoles have undergone a rigorous multi-step reconditioning process. This includes a complete inspection of hardware/mechanical components and a complete electronics diagnostics test.
This refurbished console comes with the following:
Professionally repainted housing.
New handset.
New handset cord.
New line cord.
New designation strips.
Replaces part numbers: 9104-060-001, 9104-060-100, 9104-060-101, 9104-060-102